 Despondents
television
Facing a slew of mental health issues, three young friends battle their demons individually and as a unit to try to stay afloat.
Comedy,Drama | 0 Reviews | 41 pages | 1 year ago | Draft 1
Summary
In this pilot episode, protagonist Maya struggles to find a support group she can benefit from, while her friend Sam tries to get his hands on some cash for drugs, and her friend Nia goes on a first date since a scarring incident.
Industry Reviews
Peer Reviews
Recommended for You A mockumentary following the party reps in a hostel as they plan nights out, host events and try to form a somewhat functioning team in the process.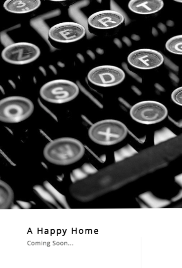 A lighthearted yet dark family drama about a "widow" whose sister and best friend move in with her to help her raise her three daughters. When John Hendricks is whisked away from his dull life in New York to another realm to fulfill an ancient prophecy, he begins to truly find himself as he begins delivering mail to the quirky people of Distantlandia at the behest of their drunken king.