 Ungifted
feature
Due to an administrative mix-up, troublemaker Donovan Curtis is accidentally sent to the Academy of Scholastic Distinction, a special program for gifted and talented students.
Comedy | 1 Reviews | 149 pages | 1 year ago | Draft 1
Summary
Based upon the bestselling book of the same name by Gordon Korman. In a nutshell: The word "gifted" has never been applied to a kid like Donovan Curtis. It's usually more like "Don't try this at home." So when the troublemaker pulls a major prank at his middle school, he thinks he's finally gone too far. But thanks to a mix-up by one of the administrators, instead of getting in trouble, Donovan is sent to the Academy of Scholastic Distinction (ASD), a special program for gifted and talented students.
Industry Reviews
Peer Reviews
As a movie, this is very excellent. The characters are three dimensional, and have very layered depths and flaws that make them both relatable and likeable. The most prominent of them is Donovan, who starts out as somewhat as a reckless troublemaker and later grows and finds some hidden gifts that he didn't know he had. How Donovan helped out some of his classmates, even for a school he knew someday he would get kicked out of, is very cool and re...
Recommended for You Vet fresh out of jail takes to Puerto Rico with some old friends to right some wrongs and get rich in the process A human rock band thinks becoming vampires will bring them the peace and happiness they've never known. They were wrong. But, winning the Battle of the Bands just might.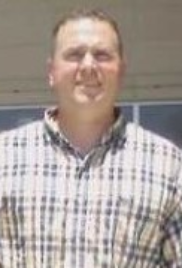 In two days, unless a man hater's fertility deal with one of her brother Baker's dozen lonely hearts tenants comes to fruition, she'll lose control of her Fortune 500 company and her bloodline will end.