 Kids No More (Unfinished)
television
They're kids, but they were forced to grow up.
Drama,Family | 1 Reviews | 3 pages | 1 year ago | Draft 1
Summary
Sam and his friends help Sam's younger sister, Ellisabeth, as she tries to get through high school. (unfinished)
Industry Reviews
Peer Reviews
First of all, I would like to remind the writer that I am no expert in either writing screenplays or reviewing them. This is simply my opinion and suggestions, therefore no professional observation on this work. The story is short, but that's understandable since the writer has stated that it's unfinished. For that reason, this report was written with that taken into account.

I noticed this script was written using 'Celtx'. I also use that som...
Recommended for You In an era of lawless bootleggers and gamblers, prostitutes and murderers, an unhinged police officer seeks revenge after being blackmailed by a major mobster. A murdered white supremacist enters the Terminal, where he undergoes an evaluation of his life lessons. But the evaluation does not go as expected and leads to stunning consequences.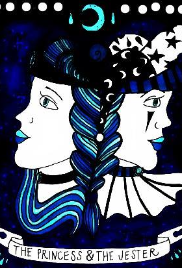 Get ready, to jump into the exciting life of 15 year old River Lincoln. Starting out at a new high school can be hard enough but when bumping into the school's bully on the the first day, River's life becomes extremely tempestuous. Will he be able to survive at his new school?