 A Twisted Fondness
feature
The lonely, aging owner of a Swiss banking company forms an unlikely romance with a young, male bellhop as he helps her cover up the series of murders she commits in the penthouse suite of one of Manhattan's most lavish hotels.
Thriller,Romance | 0 Reviews | 103 pages | 1 year ago | Draft 2
Summary
Elyse Von Zehren is the owner of a Swiss banking company by day, and a serial killer by night. During a business trip to Manhattan, she stays in the Champagne Suite at Lotte New York Palace, one of the fanciest hotels in the city. While there, she meets Placido Dominguez, a cynical bellhop with violent fantasies.

Through the use of a dating website, Elyse lures several men one-by-one to the suite, where she murders them. She recruits Placido to help her dispose of the bodies. Throughout their work together they develop a serious romance, but everything threatens to unravel when a mysterious man begins to stalk them around the city.
Industry Reviews
Peer Reviews
Recommended for You The torment was too much for him to handle, and now he's gonna make sure everyone has a jolly good time! A young girl devastated by her mother's murder, communicates with her spirit to get justice. Loosely based on a true crime event.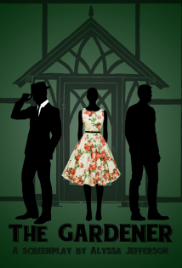 In the 1950s, a neurotic florist's strict routine is derailed after stumbling across a murder scene, and he's thrust into a conspiracy only his all-consuming obsession can unravel.