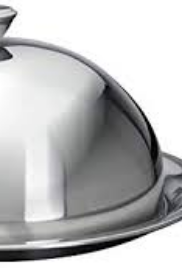 Sex, Lies, Dinner & Dessert
Short
A dangerous dinner event is run by two lovers, each with their own agenda.
Rating is only available to members
Crime,Mystery/Suspense | 1 Reviews | 8 pages | 10 months ago | Draft 1
Summary
Susanne helps run secret underground dinners for a dangerous crowd. She enlists the help of her boyfriend-chef Gary to cook at a last-minute event. When Gary is given the last course to the meal, a deadly ingredient, he tries to back out. Gary makes a life or death decision, cooks the meal, and just about makes the whole night a success. But something goes wrong and people start dying, even Susanne who tried a bite of the meal herself suffers victim to the poisonous plate of food. And then, Gary reveals his true motive. The necklace around Susanne's neck holds the key to his ultimate goal.
Reviews
This script is truly powerful and engaging to the reader. It's structure makes it easy to read and understand as the story itself goes on. Information is dealt to the reader at the same time as it would to the potential viewer, therefore embracing the reader with the script.

It script is very well written. Although, I don't quite get the significance of the opening sequence with the tall figure getting into the SUV. I don't know if it's just...