 A Modest Adventure
Feature
When 12-year-old MODEST helps his friend ANSEL(12) escape the clutches of his drunken uncle, they lose each other in the mysterious redwood forest, where each of them sets off on a wild adventure in the hopes of reuniting.
Rating is only available to members
Family | 0 Reviews | 119 pages | 7 months ago | Draft 1
Summary
MODEST (12) is a lonely boy who lives behind the high walls of his father's lumberyard. When ANSEL (12) and his drunken uncle show up at their doorstep to sell them rotten logs of wood, Modest takes the opportunity to help Ansel escapes his abusive uncle's grip. They stumble into the nearby Redwood forest and lose the uncle behind. However, the two boys get attacked by a giant bear and are separated as a result. The two are then set on their own wondrous adventures in the hopes of reuniting with each other. Modest meets a Sasquatch and a dog that can pilot an aircraft, while Ansel comes across a hermit and a traveling Apotheker. With the help of the friends they make along the way, the two boys explore the fantastical world around them and learn essential life lessons about friendship, kindness and the process of growing up... Until finally, the two boys are reunited. But they are changed forever.
Reviews
No Reviews
Recommended for You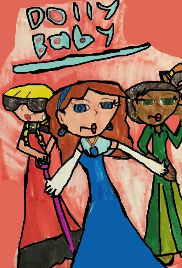 Dolly Up for The News Bending Spoons is just mind over matter but you want to believe, you know you do. Under the greatest threat of its existence Neverland cries out for a new hero, and she's bringing friends.