 A Twisted Fondness
Feature
During a business trip in Manhattan, a successful Swiss banker develops a romance with a much younger, naive bellhop while struggling to keep her violent fantasies from becoming reality.
Rating is only available to members
Thriller | 0 Reviews | 108 pages | 5 months ago | Draft 2
Summary
Elyse Armani is a wealthy Swiss banker who seemingly has everything she could ever want. But behind her veil of success and fortune lurks a dangerous woman struggling to contain her violent fantasies. While staying at a fancy New York City hotel during a business trip, she meets bellhop Placido Domina, twenty years younger and desperate to find true love. They form a romantic relationship, but can Elyse keep her violent tendencies hidden from Placido as she inches closer to the tipping point? I would compare this film to "American Psycho", but with a romance as the main plot.
Reviews
No Reviews
Recommended for You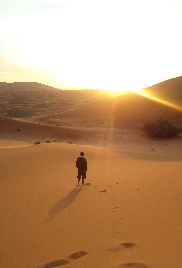 An archeologist survives a plane crash on his way to Egypt, only to find himself in the middle of a nuclear missile crisis. Three people wake up in a room with no doors or windows. They notice a casket at the far side of the room with three locks and a timer counting down. They must figure out why they are there and what happens when the timer reaches zero. What starts as an innocent prank sets the stage for multiple cold-blooded murders in a circle of old school friends