 WASTERS
Feature
When a fast food worker discovers that his favourite video game is 'real' and he's been unwittingly controlling deadly assassins for a secret govt agency, he must become the ultimate secret agent to stop the villains, save the world and get the girl.
Rating is only available to members
Action/Adventure | 0 Reviews | 108 pages | 3 months ago | Draft 1
Summary
Playing video games where you can pretend to be a super spy and 'waste' evil scumbags in exotic locations is harmless fun, right? But what if you discovered that the virtual reality game you've been playing was real and that you've been remotely controlling deadly assassins and assisting a ruthless terrorist to bring about armageddon. Dan Wolffe is 25-year-old responsibility-shirking fast food worker who has been playing WASTERS, an exciting secret Virtual Reality game that was hacked and shared with a select few online gamers. Dan's life changes forever when his slick, super spy avatar wastes an evil international terrorist and he subsequently learns that a UN Ambassador with the same name has been 'hit' in the exact same way. Dan, who is a loner, then has to play a team mission with his online 'Wasters' buddies but when he rendezvous with the mysterious femme fatale, Natalya (his handler in the game), she warns him that the game is real and that he and the Wasters are in mortal danger. Natalya tells Dan that he must stop playing and tries to prove to him it's real by helping him to win a fortune at the Casino de Monte Carlo. Dan tries to resist but can't deny 'reality' when Scarlett (a sexy assassin from Wasters) comes to seduce and kill him in the QuickyBurger restaurant where he works. Dan is thrust into an epic adventure both in real life and in the virtual reality game, as he discovers that Wasters is an advanced artificial intelligence system (developed by a shady govt agency) which has been hijacked by an evil villain committed to using the 'remoting' technology to start World War III. Can Dan embrace his fears, inadequacies and become a 'team player'? Will he save and quit or complete the mission, stop the villains, save the world and get the girl? WGAW 1971478
Reviews
No Reviews
Recommended for You Living in a world amidst a prolonged zombie apocalypse, a team of heroes ventures to seek refuge across the savage landscape of Alaska.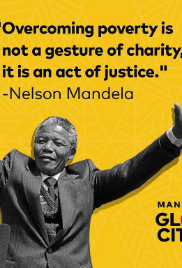 After posing as a pro reporter to receive information, a young asthmatic African American must escape annihilation and run the story to expose the corrupt policy of European business consortium in Africa. Pursued by deadly space kittens, the cosmos's most notorious idiot and his nephew find a hidden stash of weed during their efforts to save the last members of a dying race of alien pugs.