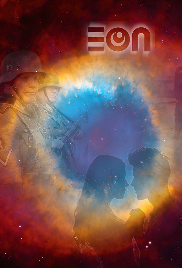 EON
Feature
A famous author experiences a terrifying past-life Auschwitz memory that launches her on a life-altering journey into the unknown, and discovers the man she just met is anything but ordinary when she unearths a long hidden secret, evidence so profound that it will change everything.
Rating is only available to members
Sci-Fi/Fantasy | 2 Reviews | 122 pages | 7 months ago | Draft 1
Summary
EON follows the incarnations of several unknowingly connected individuals (soul family), focusing on two specifically (male and female leads), while utilizing past-life hypnotic regressions as the story vehicle. The story-line, based in 1993 NYC, travels to challenging moments in relevant character history, including Auschwitz and Atlantis, while addressing reoccurring conflicts during several lifetimes. The story is unique, never been done, with lots of hints and hidden clues, and a holy shit twist at the end! The Key to identifying characters: the same first letter of the first name, throughout all incarnations, identifies each soul. A lot of research went into EON; we wanted to get it right, a fictional story based on a very enlightening reality. We're in the shopping process, searching for that One person; a Producer, an Agent, an Actor, someone that believes in EON as much a we do. Give it a read … And maybe you'll ask yourself; who was I in a past life?
Reviews
This is an elaborate and thoroughly conceived story. I can tell you did a lot of research and worked out the multiple past lives but the plot of this script is discovery. Discovery is about people and their quest to understand themselves, a search to understand something fundamental about themselves. When your characters find out about past lives, how does that fundamentally change them? It's knowledge. But nothing about their lives change....
I have to say, 122 pages is pretty long for a script, but it's moreso due to the novel'esq style of description over the actual necessity of the story being so drawn out. This could be cut down at least 30 pages without losing any of the synopsis points I fleshed out.

Although there were plenty of attempts to describe the world in the action lines, it played out as a bunch of pretty words describing feelings and settings -- while the dialogue...
Recommended for You After an influx of refugees leads to a viral epidemic, it's up to one boy who has hidden himself to save everyone in a future utopian city.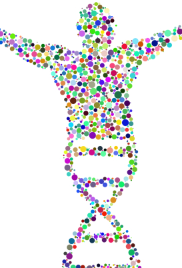 When his fiancée is mysteriously kidnapped, Peter is drawn into a conspiracy to alter the world's gene pool. To get his girl back, this unlikely hero must first save the world. A thrilling love story set in the future. A disillusioned priest with a military past must protect our species from a living strain of crude oil that seeks to infect the citizens of Lakewood Alaska, the pipeline, and the world.