Summary
Two buddies try to help their friend out of a dangerous gang
Industry Reviews
Peer Reviews
I really enjoyed this short, however incomplete it is. The dialogue was by far the best part of the "ride". Very well done giving Mustafa and Tarek unique voices. The natural flow of the conversation that they are having is very enjoyable and makes the script easy to read.
There are formatting issues and grammar issues. I recommend that you turn all of the action into the active form. Go through the action lines and take out words ending in "ing...
The script started in a Good way with nice setup of the rain and a moving car. Dialogues are also lovely. they are reflecting the typical American way of speaking.
the formatting of your script has some flaws, right from the first dialogue itself. The story looks incomplete and you didn't even put the words. the end. I think you should work on another draft of this script.
The title page is also incomplete in spite of the two words title: The d...
Recommended for You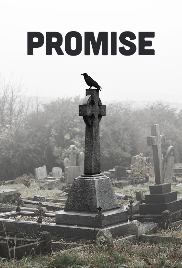 A forgotton lover returns from beyond the grave to keep a long ago made promise. Jacob is pushed to the edge after learning that has Cancer. A young man finds solace from a breakup in the arms of his ex's friend and coworker