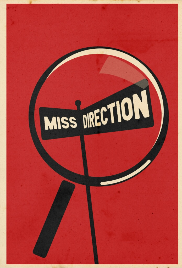 Miss Direction (Pilot)
television
A down- on- her luck novice mystery writer impersonates a reclusive world-renowned mystery writer in order to claim a two million dollar reward for solving a case. In over her head, she realizes she must find the real mystery writer.
Mystery/Suspense,Romance,Drama | 2 Reviews | 50 pages | 8 months ago | Draft 2
Summary
A billionaire, whose wife is missing offers a million-dollar reward to meet the most famous mystery writer who happens to be a recluse. A 30 something novice mystery writer who is down on her luck impersonates the mystery writer in order to collect the reward. When the novice mystery writer meets the billionaire, the condition of earning the money is to solve the mystery of his missing wife. Unable to solve the crime, she has no other choice but to locate the reclusive mystery writer and ask for help.
Industry Reviews
Peer Reviews
This script does not read as if you were the audience. It does not possess the format needed for a television pilot. It is a cross between a novel and script in which it is the writer's thoughts are not transferred into either information about the character which would be shared with each scene's set-up, or location information. I professional reader for a movie would not waste their time after the first page.

Adelaide has a relationship with...
Overall, I thoroughly enjoyed this script. It had me reading faster and faster to try to get to the ending. I was irritated by the ending though. What about the missing wife? What if I never get to enjoy Episode 2? The dialog in this work was great. I quickly felt as if the characters were real and easily pictured them in my head. Fascinating story. I admit that I was skeptical because I'm not usually into reading crime pieces but I do en...
Recommended for You When Jackson goes missing a mother will do all she can to find him.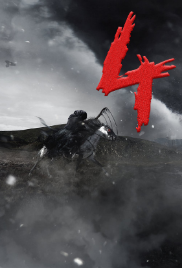 In a cave in war-torn Syria, archeologists discover an ancient Scroll with 7 seals. As 4 the seals break, the 4 Horsemen of the Apocalypse are released along with a strange Prophet who returns from the from the dead... again. Satwik, an insurgent with a complicated life and love stories, falls off the college building and dies. Two police officers investigate seven suspects from his to find his 'Death Cause'.