 Have a Laugh (First Draft)
feature
The torment was too much for him to handle, and now he's gonna make sure everyone has a jolly good time!
Horror,Thriller | 2 Reviews | 16 pages | 2 months ago | Draft 1
Summary
His parents threw him out and his customers treat him like crap, now Harold, working all alone on a night shift, has thought of the perfect plan to get back at those who wronged him.
Industry Reviews
Peer Reviews
This was okay for me. It had a strong opening scene, grabbed my attention right off the bat. But there weren't any surprises or twists in the narrative. It was more of a character study, though the character building with your main character, Harold, needs a little work. I like that it takes place at a fast food chain and shows the little annoyances that occur within the work place -- other asshole employees, being forced to carry a bigger load t...
I like to read and critique shorts because there is so much that needs to happen in a short period of time. You need to introduce the characters, build a plot and bring the story to a climax within ten to twenty pages. Your story does that, but in my opinion, doesn't work as is. It's not to say that the concept isn't good; it does have some merit, but it would be so awesome to have a horror/thriller without another clown in it. It's to the po...
Recommended for You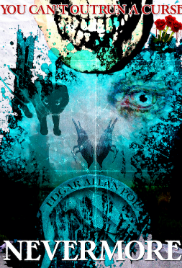 When scenarios from Edgar Allan Poe stories become terrifyingly real, a grad student's friends begin dying and she must outwit a madman to break the curse. A young woman must battle a demon that has returned to haunt her.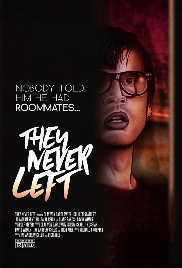 After being dumped by his girlfriend, a down-on-his-luck alcoholic moves into an unusually affordable NYC apartment only to find out that the previous tenant isn't quite ready to leave – despite dying three years ago.