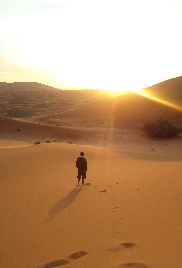 ALEX
Feature
An archeologist survives a plane crash on his way to Egypt, only to find himself in the middle of a nuclear missile crisis.
Rating is only available to members
Thriller | 2 Reviews | 73 pages | 7 months ago | Draft 2
Summary
Korean-American archeologist Alex Kim temporarily leaves his pregnant wife in Chicago to visit an excavation site in Egypt. During the flight, two 'proclaimed' government agents inform all the passengers that a terrorist is on board and they need to make an arrest. The passenger seating next to Alex becomes extremely uneasy as the two agents walk closer. The suspicious man whispers something into Alex's ears and then detonates several bombs inside the plane, causing the plane to crash. Alex survives the crash but notices first responders killing the rest of the survivors. Alex manages to run away but he is in the middle of the Saharan Desert. As he fight for his survival, he becomes the world's most wanted man and framed a terrorist. As Alex flees from the people who want him dead, he comes across mysterious tourists, government agents and locals who proclaim to be his aid. Alex must decide who to trust in order to survive. ALEX is an Action, Thriller film depicting the scare of a nuclear crisis through the eyes of an everyday Joe.
Reviews
- Is the Concept strong/original?
The concept is pretty strong and compelling. It's full of twist and turns that drive the story and make it original but high concept enough that any fan of action/thrillers will enjoy.

- Does the logline/first ten pages draw the reader?
The logline is on point and the first ten pages set things up to be VERY enticing. Things are set up properly and give enough plot for you to anticipate that things will only...
I can't tell if you are taking this as a serious action drama, or is this a tongue-in-cheek light adventure from the 1980s? It feels like a 13 year old wrote this from limited knowledge of the world that is only through old movies and books. The dialogue is off, too Americanized, and too on the nose. It's just poor writing, with a tremendous amount of grammatical errors. All of the characters speak as though they are all Americans even though...
Recommended for You A prominent, well respected Psychiatrist, his colleges, their patients and one girl in particular. A distraught, young man seeks revenge on a serial killer that is the estranged son of the police captain, who killed the young man's parents 18 years ago.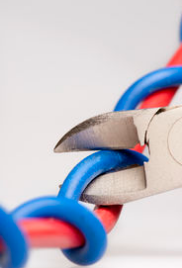 Maverick bomb-squad guru and avid pot-head Chase Malachi must dismantle a self replicating, psychosis inducing doomsday device that reduces entire universes to sub-atomic dust.