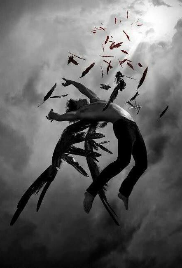 Angels Can Die
TV Series
A young priest journeys with the devil and finds God.
Rating is only available to members
Sci-Fi/Fantasy,Horror | 2 Reviews | 60 pages | 2 months ago | Draft 4
Summary
Father Malcolm's curate is not comfortable with his line of work. It brings back terrifying feelings from a past the curate can hardly remember. But there is a separate world out there that promises to come crashing down on the curate, and force him to confront the things that scare him to death
Reviews
This has some promise to it. I would suggest you provide more for an audience to know who Silas is as a man/priest. I didn't feel empathy for him until halfway through and then I felt lost at the revelation at the end of the pilot. I recommend reading http://www.usccb.org/prayer-and-worship/sacraments-and-sacramentals/sacramentals-blessings/exorcism.cfm to provide more context to the Rite of Roman Catholic Exorcism. There could have been more int...
I'm just gonna say this first. PLEASE KEEP AN OPEN MIND.
First of all, I think any story that pocesses anything out of the ordinary should contain a sort of heads up in the beginning. Your story has angels, demons, magic, signs and wonders, etc. I think you should have told us the world you created. Maybe God is resting and handed authority to archangel Michael or something. Maybe he doesn't answer prayers anymore and a group of angels sees it n...