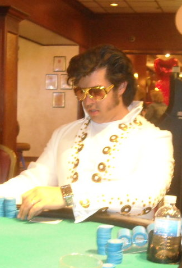 Via Graceland
Feature
For Elvis obsessed gambler Eddie, the down and out may be the only way out.
Rating is only available to members
Drama,Comedy | 1 Reviews | 95 pages | 1 month ago | Draft 4
Summary
Eddie Lipson (52) is an out of sorts Elvis Impersonator at Paddy's Wake, North London. An Irish bar run by the unhinged Patrick O'Donnell (67) along with his entrapped daughter, the dry but genial Lorna (27). Eddie longs to relive his Vegas glory days as a world champion poker player but is tied down by gambling debt and a commitment to an old friend. After suffering at the hands of the cock-sure Boris (22) during a local card game, Eddie suffers a panic attack which leaves him further spiraling into mid-life crisis. Things complicate further when taken in by the duplicitous and passive-aggressive DCI Margret Dwan, who tricks Eddie into helping her bring down North London's unlicensed casinos.
Reviews
Firstly, when you introduce your main character you should have a last name for him. Even if it's not used, we need his last name. It not only reveals perhaps ethnicity (which you note of others'), but it gives us a better mental image. And also, it looks bad, as if he's a poorly created character. We're not told Eddie's last name till page 9.

This line is clunky. Try to say this clearer: "PATRICK O' Donnell (67) has a face that would crack an...
Recommended for You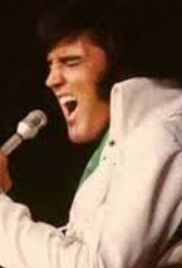 A now high school graduate wants to make something of himself in the world and it's going to take more than his small group of friends to get the support he needs.