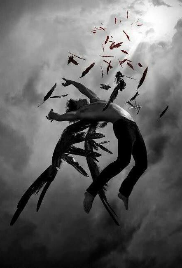 Angels Can Die
TV Series
A young priest journeys with the devil and finds God.
Rating is only available to members
Sci-Fi/Fantasy,Horror | 1 Reviews | 56 pages | 1 month ago | Draft 4
Summary
Father Malcolm's curate is not comfortable with his line of work. It brings back terrifying feelings from a past the curate can hardly remember. But there is a separate world out there that promises to come crashing down on the curate, and force him to confront the things that scare him to death
Reviews
The visuals and concept are there. It's a solid start to a somewhat cliche story line. As I read, I thought of "Supernatural", "Lucifer", and "Good Omens". I believe if you push your story line in a more unexpected direction, you will have more to work with in terms of originality. This will probably be your hardest obstacle as the writers of "Supernatural" have covered all the major Angel vs. Demons narratives. I think if you side more on the si...