Summary
An up and coming newspaper journalist seeks the opportunity to interview a murderer, hoping to learn who killed her mother years earlier. She meets a Sheriff's detective who offers more questions than answers and a killer with no sense of remorse. Along the way, she has convinced herself that the man before her in the interview room is guilty. The detective, however, has other suspects in mind. Follow along as a reporter, a detective, and a stone-cold killer cross paths to uncover a secret that is sure to leave her drowning in tragedy.
Industry Reviews
Peer Reviews
Recommended for You Two lost loves and their survival in Pittsburgh in the early 90's in a life of love hustle and crime When you know how the police operate its easier to get away with your crimes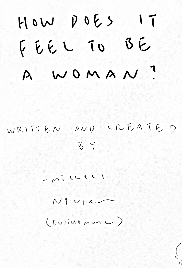 Three women in Los Angeles encounter the same man, unaware of his sexual misconduct history.